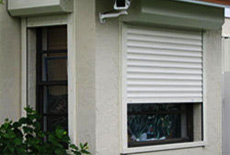 Rynik Automation Company, (Pune), was established in the year 1998. Since its inception, our Automation Company has been engaged in manufacturing and supply of excellent quality automation products in Pune including, but not limited to Automatic Doors, Window Blinds, Wall Partitions, Sliding Gates, Automatic Barriers, Automatic Swing Door, Auto Sliding Heavy Door, Swing Gate, Sliding Gates, Vehicle Access Control Systems and Motorized Blinds.
Fact is, our Automation Company is considered to be the best automation company when it comes to automation products, which also include Parking Systems, Sliding Doors, Rolling Shutters, High Speed Shutters, Wall Partitions Systems, Moving Wall Partitions, Vertical Remote Control Blinds amongst its comprehensive array of automation products.
All of the automation products being manufactured and marketed by our automation company in Pune are manufactured at our hi-tech manufacturing plant that deploys latest machines and advanced techniques to produce world class automation products, the quality of which is widely applauded in the market for their rich features, dependable functionality, consistent performance reliability, high tensile strength, resistant to corrosion, excellent finishing and durability, reemphasising as our reputation of being the best automation company in Pune
We're an automation company that has set standards with its innovative automation products and are miles ahead in the field of home automation and industrial automation. Providing comprehensive, end-to-end tunkey Automation Solutions tailored to suit the requirements of our automation clients has enabled us to consolidate our position as one of the leading system integrators and automation companies in Pune.
We are a customer centric automation company and our focus on product is only to suit the needs of our esteemed clients. We aim to build meaningful and long term relationship with our clients and view technology merely as an enabler!
We offer design, implementation, project management and maintenance of automation systems of various complexities. From initial design and consultation through automation system development, commissioning and support, we aim to deliver satisfaction and absolute peace of mind to our customers.
As one of the top automation companies in Pune we have developed a state-of-the-art infrastructure facility, which enables us to carry out all our automation business related activities in a systematic manner. Moreover, we have appointed a team of diligent and experienced automation experts and automation professionals that enables us to consolidate and further reemphasize our position as the best automation company in Pune in an efficient and emphatic manner so as to live up to our reputation as the best automation company in Pune.
Our team of autmation professionals ensures that all orders of automation products are fulfilled and all requests for support are dealt with in a swift and timely manner. Our diligent after sales support and services have been one of the key reasons for us to be able to boild a reputation for ourselves in the industry and win over our vast client base.